Kuwait Visa Stamping
We can help you to get Kuwait Visa Stamping and Kuwait Pcc Attestation from Mumbai Kuwait Consulate & Kuwait Embassy New Delhi,We have normal service and superfast service at very lowest charges in Market.We are experienced about 20yrs in this industry,We capitalize and emphasis on quality and results than marketing and sales.
Kuwait Visa Stamping - Resdent , Family Joining - Required documents :
Original Passport.
PCC (Police Clearance Certificate )
Visa paper issued from Kuwait Ministry.
Medical from GAMCA (GCC approved Medical Centers Association)
If Child Passenger , Polio certificate and Birth Certificate Required
Passport size Photographs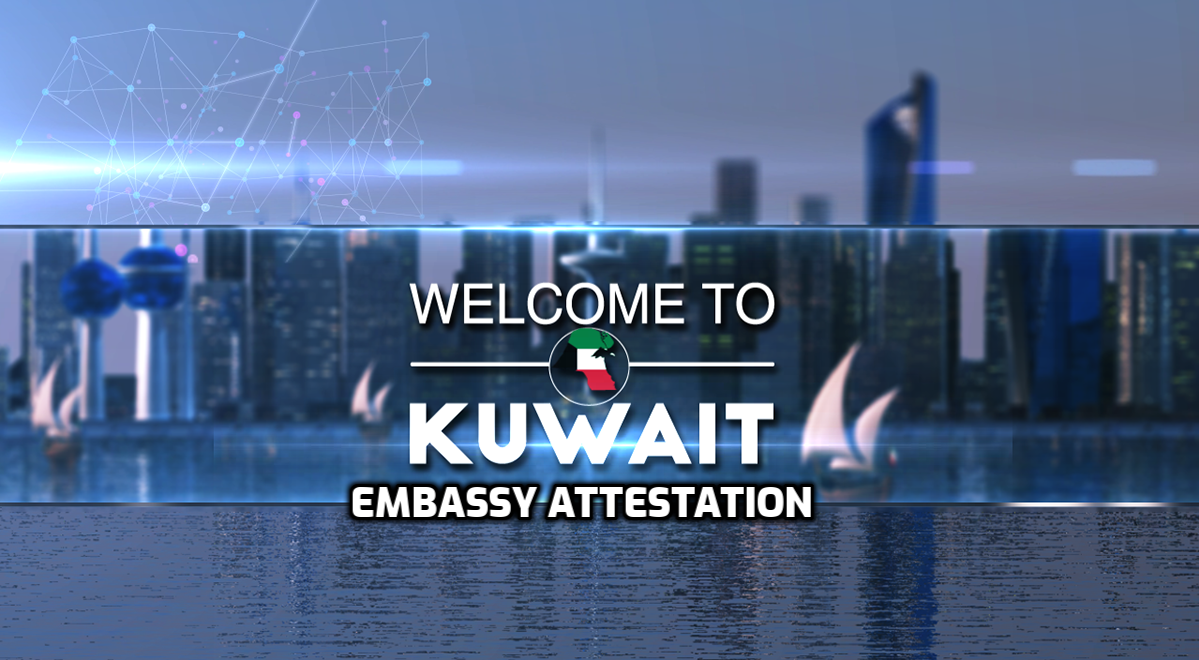 Kuwait Visa Stamping ( Employment )-Required documents:
Passport with minimum validity of six months.
PCC (Police Clearance Certificate ).
Visa paper issued from Kuwait Ministry .
Driving License (if category is a Driver ).
Medical report from a Approved Medical Centers.(We can assist you to take Medical and visa stamping in Mumbai , New Delhi , Hyderabad & Cochin)
Passport size Photographs.
Child Visa Stamping For Kuwait-Requiremed documents:
Passport
Visa Paper
2 white background photo
Child Birth Certificate
Child's vaccination Certificate ( If Not Available We can Help You )
| # | Service Type | Duration | Charges | Child |
| --- | --- | --- | --- | --- |
| | Normal | 15 to 20 Days | 13000/- | 11000/- |
| | Express | 10 to 12 Days | 16500/- | 14500/- |
| | Super Fast | 4 to 6 Days | Call Office- | Call Office- |
Notes :
PCC ( Police Clearance Certificate )Validity is only 06 Months,
Kuwait Business / Visit Visa No need Stamping.
Validity of Medical is 30 days for ​Ladies & 90 days for Gents ,
Medical should have minimum 10 days validity before submission,
Visa should have minimum 10 Days validity before submission
Kuwait Medical details
Kuwait Medical test is contucted in Gamca Approved medical Center,First we have to book Appointment online paying 10 USD ,In the Appointment Slip Medical Center Address will be there.Medical validity will be 20 days from date of Issue.We can also help you in taking apointment.
Kuwait Medical Assistance
Required Documents for Kuwait Medical
Online Apointment Slip
6 White Background Photos
Original Passport
Original Visa
Original Photo Id
Charges Rs 5000 approx.Quotation
Duration Taken 1 - 2 Working Days
Kuwait Medical Center Locations in INDIA
Ahmedabad,Bangalore,Mangalore,Kolkata,Mumbai,Chennai,New Delhi,Hyderabad,Jaipur,Tiruvanthapuram,
Trichy,Calicut,Manjeri,Tirur,Cochin,Goa.
Medical Services for applicants traveling to Kuwait on Employment/Family visas :
The Kuwait Embassy in New Delhi issued a circular to cancel Khadamat Integrated Solutions from conducting medical test on Kuwait visa holders from India. GAMCA Medical centers are given the new responsibility for conducting medical test. Earlier, Khadamat was conducting medical test from job seekers from Indian by charging exorbitant fees. Khadamat was charging 12,000 Rupees while the actual cost earlier was only Lesser than. As per the latest circular, medical reports will be accepted Only from GAMCA Medical Centers starting from April 12th. In another circular, Kuwait Embassy also informed that the authorities will not deal with Mawared Services, Opulent project united limited, and Danah Enterprises for processing Kuwait Visa. All authorized agents in case of ,Work / Employment / Family Visa are allowed to submit visa applications directly to the Kuwait Embassy
Important Notes :
Keep a Copy of Medical Certificate before Sending for Stamping.
Ensure You have ECNR Status in Your Passport before traveling.